Leadership Team
Rev. Provey Powell Jr.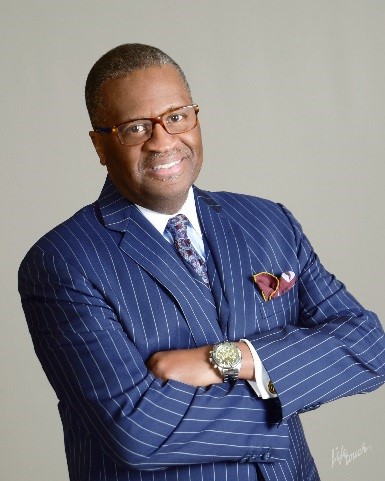 Rev. Provey Powell, Jr. was appointed to the State Board of Education by Governor John Carney and confirmed by the State Senate on May 15, 2019. His term expires in May 2025.
Mr. Powell was appointed as the first executive director of the Wilmington Hope Commission.  Tasked with carrying out the Commission's nine recommendations for creating long-term, substantive change to reduce gun violence in the city, he has dedicated his time and energy to building relationships and coalitions for the betterment of all people.
In addition to his civic and faith-based involvement, Mr. Powell has been a self-employed entrepreneur in the insurance industry for over 33 years.  He owns Powell's Insurance Agency, LLC, and has received numerous accolades and awards for his performance as an Allstate Insurance Agent.  He has served as the Chairman of the Insurance Agent Advisory Council for the State of Delaware, providing advice to the last three Insurance Commissioners.
Pastor Powell has served as a role model for many of our children and young adults.  His educational background, including a Bachelor of Science degree in Elementary Education from Delaware State College, has served him well in his work with youth and young people all over the region.
He currently serves as Lead Pastor of the Mt. Joy United Methodist Church in the Southbridge community of Wilmington, Delaware. Previously, he pastored for over 10 years at Cokesbury United Methodist Church in Port Deposit, MD along with his lovely wife Joyce.
Pastor Powell recently graduated from Palmer Theological Seminary in Wayne, Pennsylvania, with a Masters of Theological Studies Degree. He has studied at Wesley Theological Seminary in Washington, DC and is a candidate for ordained ministry in the United Methodist Church.
He serves as the Chairman of the Wilmington Urban Center Ministry for the Pennsylvania- Delaware Conference of the United Methodist Church whose charge is to educate, equip, and empower churches and agencies to become relevant, effective and fruitful.