Date
November 12, 2019
Time
8:00 a.m. to 12:00 p.m.
The 12th Annual Vision Coalition and University of Delaware Conference
Join us at the 12th Annual Conference on Education: The Future is Now. Hear from a diverse group of national and local voices during an engaging and interactive day focusing on Delaware education and progress made towards achieving the recommendations in Student Success 2025.
This year's conference will cost $25 to attend. Educators can receive scholarships and earn four ongoing professional development credit hours. For more information, contact Nancy Millard or Valerie Lane.
AGENDA (Subject to Change):
Time
Program
8:00 a.m.
Registration, Continental Breakfast & Networking
8:30 a.m.
Morning Plenary Session

Student Presentation
Conference Welcome
Remarks from the Vision Coalition of Delaware

9:00 a.m.
Keynote Panel Discussion: Demonstrating Skills for the Future

10:15 a.m.
Networking Break
10:30 a.m.

Breakout sessions (See below for more information)

11:50 a.m.
Networking Reception

BREAKOUT SESSIONS:

STUDENT SPEAKERS:

In January 2019, Sana Nangia and Neha Das competed as partners in MLK VOICE 4 YOUTH a statewide competition that gives Delaware high school students, guided by Dr. King's legacy, a voice. Their insightful and powerful poem, titled, "Humara Ek Sapana Hai, We Have A Dream" earned them the $1,000 second prize.
Both Sana and Neha currently attend the Charter School of Wilmington where Sana is a senior and Neha a junior.
At school, Sana is heavily involved in community work. Passionate about helping to better her community, last year Sana founded her school's chapter of the United Way of Delaware. One of the biggest projects was a drive to collect feminine hygiene products for women shelters in Delaware.
Neha is captain of her Speech and Debate team as well as being the #1 Mock Trial attorney in the state. She is an aspiring lawyer and a passionate advocate for change in education in Delaware.
Both Sana and Neha are courageous and dedicated toward making the world a better place. They are grateful to the Vision Coalition of Delaware for the opportunity to share their views on education in Delaware and for their voices to be heard.
An excerpt from, "Humara Ek Sapana Hai, We Have A Dream" by Sana Nangia and Neha Das
Sana: I remember in fourth grade, when Mrs. Townsend started reading a book about Martin Luther King
Neha: I remember learning about the glorious dream he had. How could anyone disagree?
Sana: He dreamt of a society where his children would not be judged by the color of their skin but by the content of their character. He preached an idea in 1963 that could save millions of brown women and men tons of money and tears spent on fairness treatments and delusional idols, today.
Neha: But how do you make people, rooted in their beliefs, listen? How do you make a nation listen?
Together: You step on a stage and voice your dream.
LEARN MORE ABOUT MLK VOICE 4 YOUTH HERE.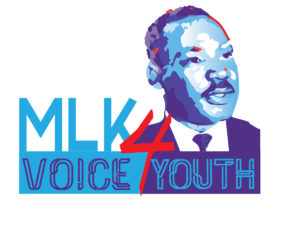 PDMS INSTRUCTIONS:
Course Title: 12th Annual Vision Coalition & UD Conference
Course Number: 52557
Log into IMS at https://login.doe.k12.de.us
Click the PDMS icon
Search for course number 52557
Click the Register button on the right-hand side of the screen
Click the Next button on the lower right-hand side of the following screen
IN PARTNERSHIP WITH