Leadership Team
Katrina Daniels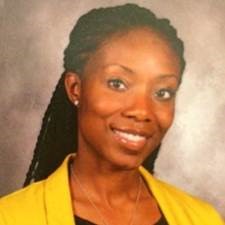 Katrina Daniels began her educational career as a kindergarten teacher in 2002. She has worked as a teacher in the Lake Forest and Christina school districts. After eight years of teaching, Ms. Daniels became an assistant principal at the Widener Partnership Charter School in Chester, Pennsylvania. In 2014, she became an assistant principal in the Colonial School District, and is currently the principal at the Early Childhood Education Program.
Ms. Daniels received her undergraduate degree in Early Childhood Education as well as a dual master's degree in Curriculum and Instruction and Special Education from Delaware State University.
Ms. Daniels believes the success of students and teachers is influenced by the leader's commitment to building strong relationships with all, including families and key stakeholders in the community.  It truly "takes a village" to educate and prepare children for a successful future.
During her free time, Ms. Daniels enjoys reading, watching basketball and spending time with her family.