System Governance, Alignment, & Performance
Advancements in instruction and learning beg for system-wide changes across school types and from birth to K-12 to higher education and career. We want to build an innovative and stimulating system of public schools, where our educators work together across charter and district lines in ways that protect their autonomy, but create more opportunities to learn from one another.
Delaware is a state of neighbors; we know one another. Our entire state enrollment of 133,000 is smaller than many medium-sized districts in other states, yet we don't always leverage our size to our advantage. Rather than creating a coherent, aligned, system of schools that are continuously learning and improving together, we are fragmented and too often uncoordinated.

For years there have been discussions about too much bureaucracy at the state level, too many districts, or too many charter schools. In fact, while our state does not look too different from other states, the reality of 43 local decision-making bodies (19 district and 24 charter school boards) below our state Department of Education in a state this size presents challenges to creating a coherent, high-performing system of public schools.
Delawareans, like much of the country, have raised questions about how much to rely on student test scores in determining the efficacy of our children and the adults working with them. The recommendations that follow suggest building on the path to higher academic standards and aligned assessments that we've been on since 2010, but, consistent with our North Star, expand our definition of student success.
There is some work to build upon. Delaware's Early Learner Survey, which will be implemented statewide in fall 2015, provides baseline data for kindergarten readiness across holistic domains for the first time, enables elementary schools to tailor instruction and support services appropriately for their youngest students, and allows the early learning system to adjust to meet children's developmental needs. This is a start, but more can and must be done across the learning continuum to align our systems with a new vision of student success for all.
Finally, we know that schools can't do this alone. We know that a higher percentage of children coming to our schools are facing more learning challenges. The numbers of children that don't speak English, require special education support, or come to school from challenged home lives are on the rise. This will require all facets of the community—from parents and businesses to nonprofits and social services—to step up more.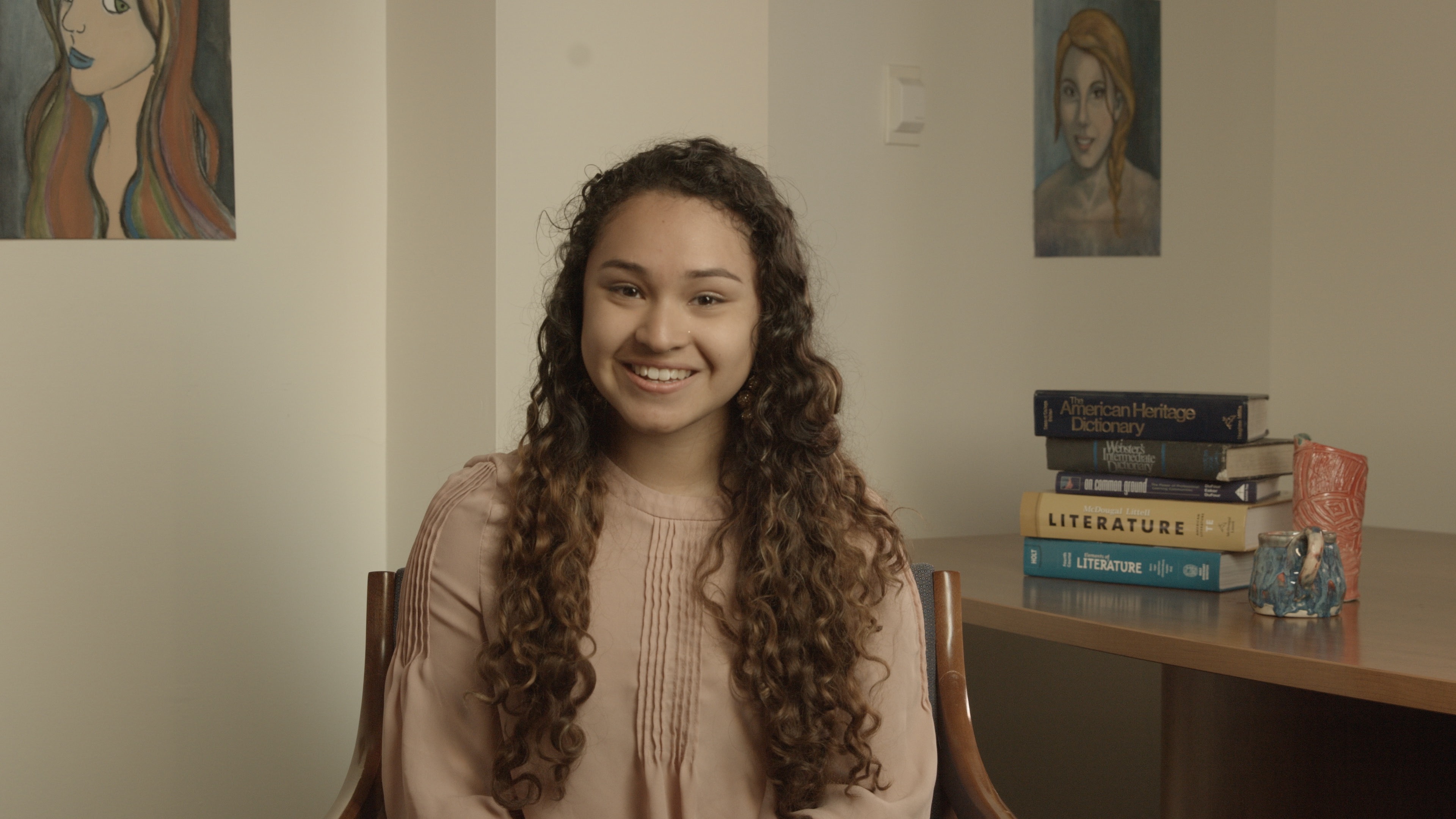 Student-led conferences allow me to show my parents how I'm doing in school and help us work together to figure out how to improve.
— Adamari, age 16
Progress Underway
Early Learner Survey, a more holistic tool to assess student progress
Collaborations across districts, like the BRINC Consortium (which involved six districts working together on personalized, blended learning environments), and the teacher evaluation consortium of public charter schools in Wilmington
Wilmington Education Advisory Committee recommendations, which call for significant governance and funding changes in the City of Wilmington that would have statewide implications
Recommendations
Align Governance, Performance, and Student Success
1

Establish a redefined system of support and accountability anchored around the North Star, which includes academic measures as well as holistic measures, and encourages improvement and high performance for schools and school boards. Measure performance consistently across the system and connect performance with tailored supports that recognize differences among schools. This may be done by staff within the current Department of Education structure or through an independent third party evaluator.

2

Develop aligned school, district, and state-level scorecards that track annual growth and performance across excellence, equity, and efficiency measures. Use multiple mechanisms for measuring performance and share results publicly in an easy-to-understand format.
Strengthen System Alignment, Support, and Collaboration
3

Develop a state strategy for supporting and managing the Delaware school system's portfolio of schools. Assess the addition of new schools (e.g., public charter schools and magnets) against the overall value they add. Actively encourage expansion and sharing of school models and strategies that have potential to improve student performance.

4

Build capacity of an intermediary organization to enable collaboration between early learning organizations, the K-12 system, higher education, and the workforce. The intermediaries would develop policies and strategies that increase alignment and take an integrated approach to improving system performance. For example, to create career pathways statewide, we need an intermediary that can connect our high schools to our higher education providers and employers in a high-quality way.

5

Increase funding allocated to programs focused on statewide collaboration among schools and districts,  as well as with early learning providers and higher education organizations, to enable system-wide improvement.

6

Encourage public charter and district school boards statewide to find more ways to share services and create more efficiencies. The state might accelerate this process by providing districts and public charter schools with flexibility or grants to develop shared services arrangements and structures to support efficiency within and across sectors and by allowing districts and public charter schools to repurpose any cost-savings realized through such cooperation back into the classroom.

7

Align school and district enrollment options with student needs to enable equitable access to high-quality schools for all students.
Deepen Family and Community Engagement
8

Create incentives for the development of student and family engagement models and encourage the use of two-way communication strategies between schools and families that utilize a variety of in-person and technology-based approaches.

9

Encourage employers to allow employees to take time to participate in family engagement activities.