Date
March 9, 2021
Time
Varies

The Vision Coalition of Delaware will present its first-ever virtual conference, New Perspectives in a New Year, as a series of three webinars led and moderated by Vision Coalition Leadership Team chair and Delmarva/Atlantic City Electric regional president, Gary Stockbridge.
After 12 consecutive years of an annual conference hosted at the University of Delaware, this will mark the Vision Coalition's first virtual event. The conference serves as an annual check-in among advocates and educators on the priorities ahead, while also celebrating progress and success stories from the field.
A diverse group of local voices will facilitate three panels on early learning, K-12 education, and postsecondary success including workforce development. Use the hashtag #VCCDelaware to join in the conversation!
This is a three-part webinar. Information and registration for all three sessions are below:
K-12: Helping Students, Families and Educators Navigate a Remote World
March 9, 2021 at 4 p.m.
 Register here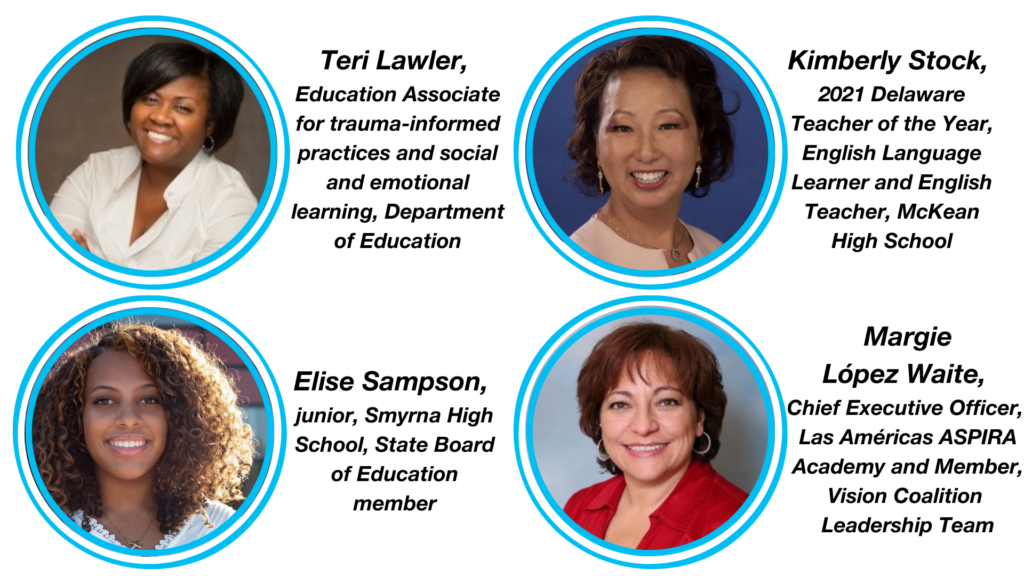 K-12 Panelist Bios:

Postsecondary Success: How Delaware is Growing its Workforce During a Pandemic 
March 30, 2021 at 9:45 a.m.
 Register here
Postsecondary Success Panelist Bios:
Early Learning: Growing Alignment, Building Momentum
February 26, 2021 at noon
View recording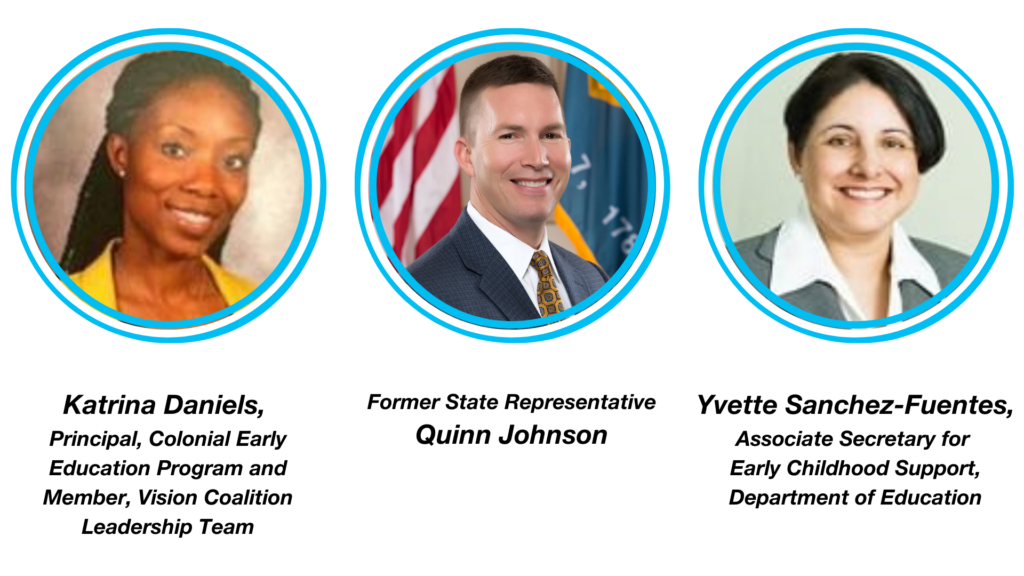 Early Learning Panelist Bios:

All Panels Led and Moderated by Gary Stockbridge:
Stockbridge is the primary executive responsible for engaging in stakeholder relations with state and local officials, community leaders, and business, consumer, and nonprofit organizations within the Delmarva Power service area. In that capacity, he plays a critical role in shaping policy and managing issues to deliver value to customers and key stakeholders. Delmarva Power, an electric and gas utility serving Delaware and the rest of the Delmarva Peninsula is a subsidiary of Pepco Holdings. Based in Washington, D.C., Pepco Holdings employs more than 4,600 people, owns more than $21 billion in assets and generates approximately $4.8 billion in annual revenues. Pepco Holdings serves 2 million customers as the parent company of Atlantic City Electric, Delmarva Power, and Pepco, an electric utility serving Washington, D.C., and suburban Maryland.
STUDENT PERFORMANCE (K-12 SESSION only):

MLK VOICE 4 YOUTH 2021, a spoken word competition that provides a platform for students to speak up on issues important to them, was an extraordinary tribute to Dr. Martin Luther King, Jr.  More than 24 schools and organizations participated in the first virtual MLK VOICE 4 YOUTH that streamed to multiple platforms for their truthful, passionate messages to be heard by an international audience.
Desere Ndikum, a senior from Newark Charter School, was one of four finalists and three winners in the statewide competition. Her insightful and powerful poem, titled, "Helpless Categories" received high marks.
IN PARTNERSHIP WITH