Date
October 30, 2017
Time
8:00 a.m. to 4:30 p.m.
The Vision Coalition of Delaware's 10th Annual Conference, Strengthening Partnerships in Health and Education: Delaware and the Nation, will launch the University of Delaware's Partnership for Healthy Communities and bring together community members, educators, and policymakers to explore the intersection of education and health.
Special guest former Vice President Joseph R. Biden will provide the keynote speech. Other speakers include: Delaware Secretary of Health and Social Services Dr. Kara Odom Walker, Delaware Secretary of Education and Vision Coalition Leadership Team member Dr. Susan Bunting, University of Delaware President Dennis Assanis, University of Delaware Provost Domenico Grasso, and Chair of the Vision Coalition and President of Delmarva Power Gary Stockbridge, among others.
This year's conference will cost $30 to attend. This fee includes access to the morning session, luncheon, and afternoon session.
AGENDA (Subject to Change):
| | |
| --- | --- |
| Time | Program |
| 7:45am | Registration, Breakfast & Networking |
| 8:15am | Student Presentation |
| 8:30am | Conference Welcome: National Overview |
| 10:00am | Break |
| 10:15am | Delaware Focus & Panel Session |
| 11:30am | Healthy Break – Poster Walk |
| 12:00pm | Luncheon (Sponsored by the Delaware Health Sciences Alliance) |
| 1:45pm | Workshop on Social and Emotional Learning & Idea Exchanges (See more information below) |
| 3:30pm | Forum: Planning for the Partnership for Health Communities |
| 4:30pm | Conference Wrap-up |
STUDENT SPEAKER: KAAMILAH DIABATÉ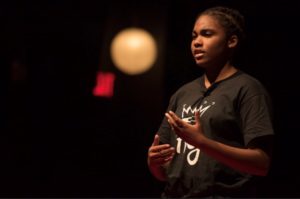 Kaamilah Diabaté is a senior at Howard High School of Technology. She earned first place recognition at the Dr. Martin Luther King Jr. Communication Contest and the 19th Annual NAACP Essay Oratory Contest. She also spoke at the 2016 TEDxWilmington Annual Conference.
Throughout her high school career, she has maintained a 4.0 GPA while serving as the captain of Howard's varsity basketball team and pursuing many other endeavors both in and out of school. In 2017, Diabaté competed in SkillsUSA National Conference in Louisville, Kentucky.
Check out the video below to learn more about the Dr. Martin Luther King Jr. Communication Contest:
IDEA EXCHANGES:

During this year's conference, we will hold Idea Exchanges. These small group, informal conversations will bring up to ten participants together to explore a topic of their choice in health and education. Many of the Idea Exchanges draw connections between these two "siloes" and will bring to life the recommendations of Student Success 2025.
Idea Exchanges provide participants a chance to share and learn collaboratively from others, receive answers to their questions, find ways to get involved, connect work underway and identify opportunities to make progress.
CONCURRENT WORKSHOP: Social and Emotional Learning Workshop: Exploring the Delaware Landscape
Social emotional learning (SEL) and trauma-informed support for children are gaining increased attention in Delaware as more research solidifies the correlation to other outcomes for students, including academic and lifelong success. While Delawareans from a variety of perspectives—employers, educators, families, and organizations that support them—agree that children need social emotional skills to thrive in school and in life, there is currently not a comprehensive understanding of the ways existing programs and initiatives work together to support students and educators in developing these skills and addressing these needs.
This large-group workshop will feature a panel discussion comprised of national, state, district, and school-level SEL champions to share promising work underway, followed by an interactive opportunity for attendees to develop solutions to identified challenges and opportunities for progress. Panelist  include:
Dorrell Green, Ed.D
Director of Innovation and Improvement
Delaware Department of Education
Michele Marinucci, Ed.D
Director of Student Services
Woodbridge School District
Wendy Turner
2017 Delaware Teacher of the Year
3rd Grade Teacher, Mt. Pleasant Elementary School, Brandywine School District
PDMS Instructions:
Course Title:  2017 Vision Coalition Conference
Course Number:  26435
Log into IMS at https://login.doe.k12.de.us
Click the PDMS icon
Search for course number 26435
Click the Register button on the right-hand side of the screen
Click the Next button on the lower right-hand side of the following screen
IN PARTNERSHIP WITH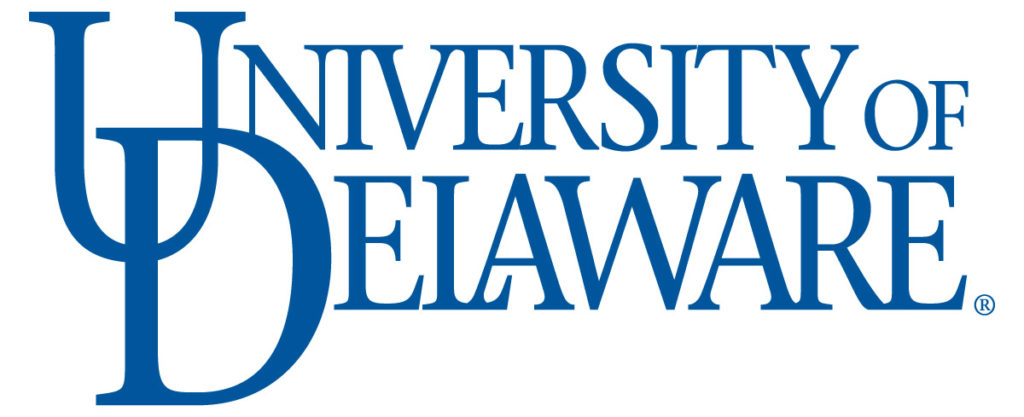 SPECIAL THANKS TO OUR SPONSORS AND SUPPORTERS