Vision Coalition Conference
The Vision Coalition of Delaware will host its 9th Annual Conference on Education on November 14, 2016 from 8:30 a.m. to 12:00 p.m. The event attracts hundreds of policymakers, educators, and business and community leaders from throughout the state.
Last year, the Vision Coalition released Student Success 2025, a 10-year plan aimed at preparing every Delaware child for success in 2025. More than 4,000 Delawareans gave their input. Our 2016 conference will focus on progress underway and opportunities to work together to continue to move the vision of Student Success 2025 forward.
What is an Idea Exchange?
During this year's conference we will hold "Idea Exchanges:" small group conversations matched to the core areas of Student Success 2025. These informal conversations will bring participants together to explore a topic of their choice, from innovative practices happening in classrooms around Delaware, to helping students achieve success in college and careers. Idea Exchanges will provide participants a chance to share and learn collaboratively from others, receive answers to their questions, find ways to get involved, connect work underway and identify opportunities to make progress.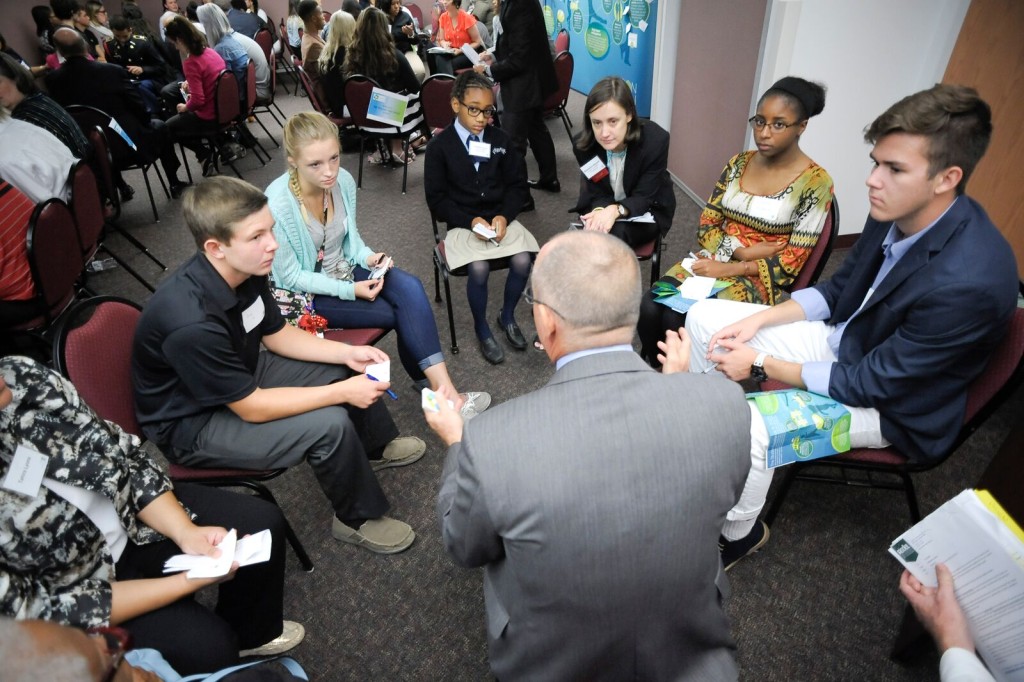 How does an Idea Exchange work?
Conference attendees will select an Idea Exchange table when they register for the 9th Annual Conference on Education. Each table can hold 8-10 attendees, and will be filled on a first-come, first-serve basis. For those interested in facilitating an Idea Exchange, you will be required to guide the hour-long conversation by:
-Asking for introductions around the table and introducing your Idea Exchange topic
-Offering insight through your own work or personal experience
-Posing questions to kick-off group discussion
-Encouraging others to ask questions and share their insights
-Helping participants to connect work underway, get involved, and identify opportunities to make progress
Important Dates
-July 8, 2016: Deadline to submit a proposal­
-August, 2016: Applicants will be notified whether they are selected
-November 14, 2016: Facilitators should plan to be in attendance for the full conference from 8:30 a.m. to 12 p.m. or, at the least, 10:30 a.m. to 12 p.m.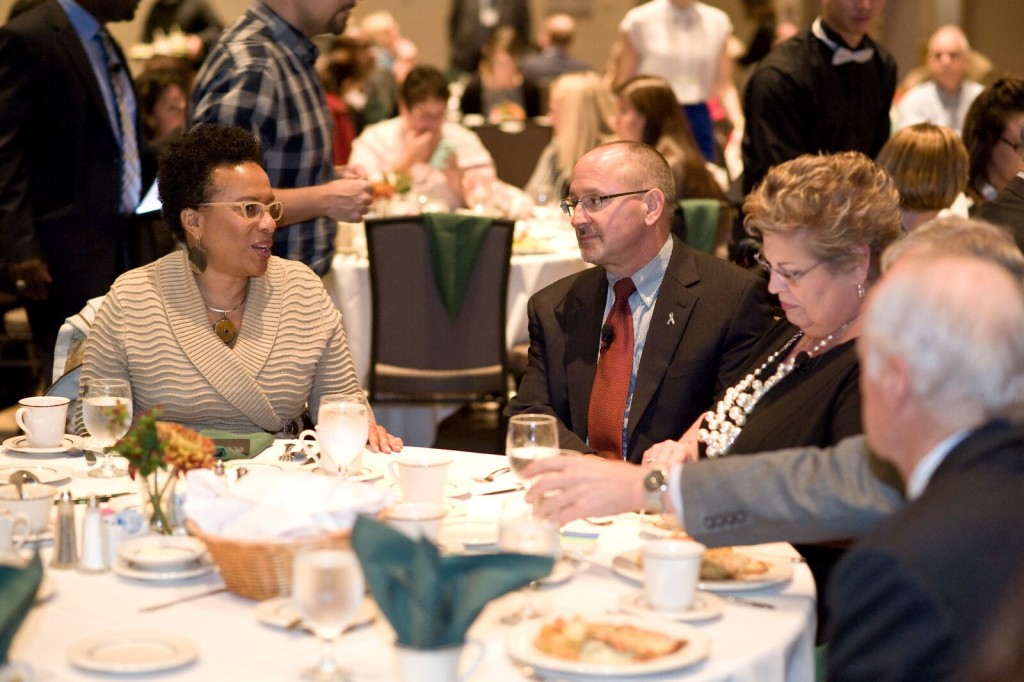 What makes for a good Idea Exchange? How will proposals be selected?
-Idea Exchange table space is limited; proposals will be accepted based on connection to Student Success 2025, a 10-year plan aimed at preparing every Delaware child for success in 2025.
-Idea Exchanges are designed as an open forum discussion among a small group of participants, rather than a presentation or professional development. Idea Exchange facilitators will be expected to keep the discussion on topic and engage each participant at the table.
-Idea Exchanges work best when participants have diverse perspectives. An ideal Idea Exchange topic is inclusive to attendees of all different professional backgrounds.
-Facilitators should draw upon their own experience as a case study but Idea Exchanges should not solely be a "sales pitch" for one program or initiative.
-One presenter per Idea Exchange table is recommended.
-Idea Exchange tables will not have traditional audio-visual aids available, and we recommend not sharing extensive materials (recommended one page maximum, if at all).
To read a sample Idea Exchange proposal, click here.