[Photos by Nick Wallace Photography]
Hundreds of Delawareans convened Monday to exchange ideas and celebrate progress at the Vision Coalition of Delaware's Ninth Annual Conference on Education.
From Clayton Hall on the University of Delaware campus, state leaders and educators collaborated and sought solutions to challenges facing the future of public education in Delaware.
The conference served as an opportunity to check in on the progress of Student Success 2025, the 10-year plan published by the coalition last fall. The Vision Coalition's Annual Report and a companion video were released during the event.
"Today we have more high-needs kids than ever before enrolled in high-quality early learning programs, we saw some modest jumps in our Smarter Assessment scores, and more of our graduates are going on to pursue higher education, as compared to last year," said Mark Holodick, superintendent of the Brandywine School District and a member of the coalition's Leadership Team.
"We should celebrate good news as it comes. Because everyone in this room today knows we have a long road ahead of us to get to where we want to go. The numbers are not so rosy in areas like early literacy, equitable access to excellent teachers, and youth unemployment."
Read: Vision Coalition of Delaware's Annual Progress Report
Dr. Elizabeth Farley-Ripple, an associate professor and associate director at the University of Delaware's School of Education, spoke about the newly unveiled Partnership for Public Education, which connects UD research and teacher prep programs with the state's K-12 system.
Paul Reville, Francis Keppel Professor of Practice of Educational Policy and Administration at the Harvard Graduate School of Education, delivered the keynote speech: "Redesigning Education to Restore Opportunity," which posed strategies for making the public education system better meet the needs of students.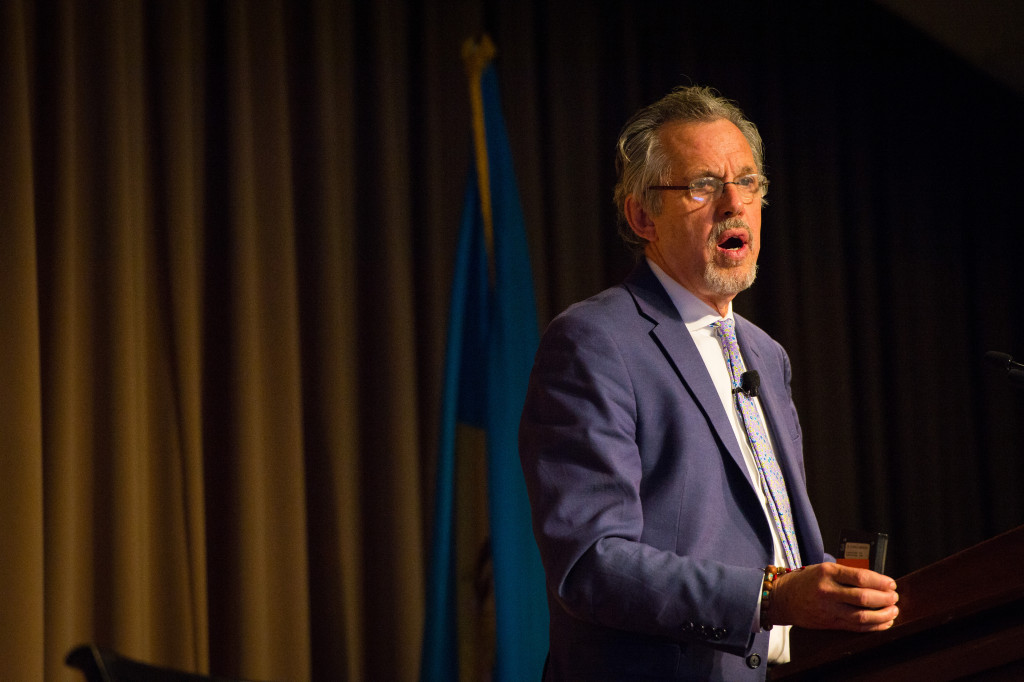 "A one-size-fits-all system does not work," Reville said. "We must meet every child where they are in order to give them the greatest opportunity for success."
Following the plenary, 40 unique, small group conversations called "Idea Exchanges," commenced. Matched to the core areas of Student Success 2025, the Idea Exchange brought together education, government, nonprofit, and business leaders around a variety of topics, from innovative practices happening in classrooms around Delaware, to helping students achieve success in college and careers. Topics covered everything from "Integrating Health and Academics" to "Advocating for English Language Learners" and "Overcoming Barriers to Family Engagement."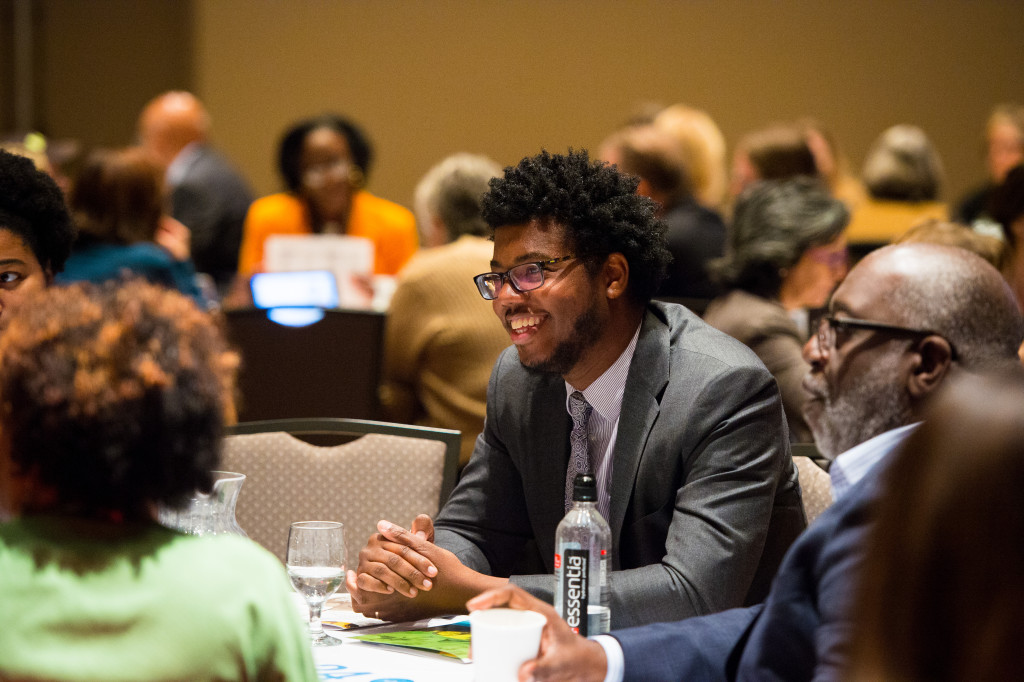 Each Idea Exchange table concluded its session by naming one "big idea" that can make an impact in that particular focus area.
A host of student guests underscored the student-focused gathering. Hannah Sturgis, Delaware's 2016 Poetry Out Loud State Champion and senior at POLYTECH High School, performed a stirring original piece titled "Knowledge is Power." Music and food was provided by the Elbert-Palmer Elementary School Drumline and culinary arts students from William Penn High School and St. Georges Technical High School, respectively.
Read: Hannah Sturgis' poem, "Knowledge is Power"
Read: "Can Delaware create a bigger K-12 education engine?" by Paul Reville
If you attended the conference, please take a moment and complete our survey. We want to hear what you think will make our Annual Conference on Education even better. Did you like the Idea Exchange format? What topics would you like to see discussed in the future? All feedback is welcome, and will help us continually improve your conference experience! The survey should take 10-15 minutes to complete.